Buy premium domain cheap price are highly inflated most of the time.  If you have been contemplating whether to subscribe to Namecheap or GoDaddy, this review will help you sort out the details associated with each domain registrar.
Our primary goal is to help you make an informed decision after you read this comparison of Namecheap and GoDaddy.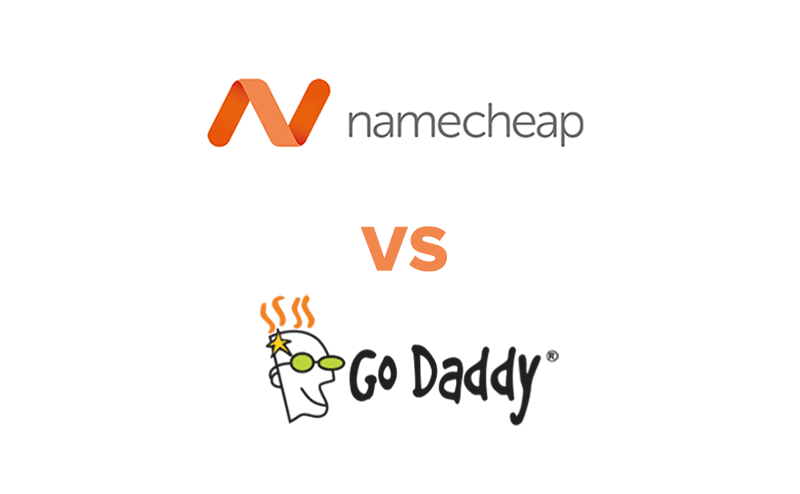 Notes: If you are just looking for discounts, coupons, or promo codes – here's what I've got for you.  We get referral fees from any companies mentioned in this post, but any opinions are based on my experience as a paying customer.
Click this link to Namecheap, you'll access to their current flash sale.
Still with me? Great! Let's dive into the full review! Because you're already the type of person who knows that your domain name is your name on the Internet – and it matters who provides it. I'll break the review down into 5 categories that actually matter – price, User Experience, interface, and extras and upsell tactics based on our experience as a consultant & owner of (way too many) domains.
[maxbutton id="1″ url="http://www.kqzyfj.com/click-8740015-13552301″ text="Go to NameCheap" ]
Price
Both Namecheap and GoDaddy offer various advertisement promotion codes that are available on several websites on the internet. Since both sites offer so many services to customers, it would be difficult to compare the prices of each service. For the purposes of this review, we will compare the prices of a 1-year renewal rate for domain names of each site.
GoDaddy runs at $14.99/yr for .com domains.
Namecheap runs at $10.69/yr for .com domains.
Ok…but suppose you really just want to save money right now. In that case, GoDaddy wins with their deep discounting.
So – GoDaddy or Namecheap? Well, if you are planning on running your website for more than 2 years –> Namecheap. But, if you are just trying to claim a name fast, and don't mind transferring it later – then GoDaddy will save you a few bucks.
*Quick note – the pricing comparison only looks at domains. They both do the whole range of email, hosting, etc. Those combinations get tricky of course. But the pattern is usually NameCheap is cheaper at renewal (especially with WHOISguard and Email hosting) while GoDaddy runs cheaper upfront pricing.
2. Overall User Experience
Your time is limited. So your domain registrar should provide an easy-to-navigate user experience for you. Managing your domain name should not consume a large amount of your time during the day. This section of the review will explore the overall user experience including point of purchase, use and navigation.
The overall check-out process for this domain registrar is quick and seamless. The process is straightforward, and there are not a lot of upselling tactics to disrupt your experience.
Namecheap provides a good search engine for domain name suggestions. When you enter this site, you will notice that Namecheap does not have all of the bells and whistles like its larger competitor. Namecheap offers a quick live chat feature, but it lacks telephone support services.
The GoDaddy website experience is lively and colorful. At first glance, you can see the company has a lot of offerings. However, the hustle and bustle associated with this website can be confusing.
First of all, GoDaddy is the epicenter of upsells. With each click of your mouse, you will be bombarded with an advertisement for a different special. If you want to get a domain name quick, fast and in a hurry, the constant upsells can stall your progress.
GoDaddy offers both telephone and live chat support options. This feature is good for you if you need a solution to a problem that you cannot figure out on your own.
GoDaddy offers a domain management feature. However, the domain manager opens in another window. This feature makes the user experience feel segmented and disjointed.
3. DNS Management Interface
The DNS management window is the sections that enables you to make changes. Unless you have a technology manager, you will be making all of your DNS changes manually. You may have to reroute your DNS to your web host, configure sub domains and set up emails related to your domain. The DNS management interface needs to be user-friendly.
Anyway, it's also a place where you don't want to make mistakes (which can take your site down, and changes take a while to fix), so you want it to be straightforward.
Alright then – Namecheap or GoDaddy? If you can see anything from the their website – it's obvious to us that the winner is Namecheap. GoDaddy is fine – and a lot better than other domain name providers, but it's really no match for Namecheap.
Namecheap has all your options laid out on the sidebar, and no clutter or unnecessary settings in the actual DNS settings. Many of the extra settings in GoDaddy are actually because of how they upsell email/hosting/services – and want to make it hard to leave.
The only upside to GoDaddy's interface is that it's so widely used that you will be able to find support for it out on the Internet or in GoDaddy's knowledgebase.
Namecheap's interface is one of the primary reasons I switched most (but not all) of my long-term domains from GoDaddy.
4. Extras
When you purchase a domain name – you usually get a few extras thrown in. These extras sometimes are expected (like security) and sometimes are quite valuable (like privacy settings). Here's how they are different…
Reliable DNS – GoDaddy's DNS was hacked, and Namecheap's hasn't been. This is a huge deal. It was a concerted attack…but still
Email – Namecheap's forwarding is 100% free, while GoDaddy pushes upsells for their own email product
WHOIS Guard – Namecheap bundles this privacy feature for the first year while GoDaddy charges
Hosting – GoDaddy gives you a limited hosting package for a year, along with photo storage space, while Namecheap offers a range of shared hosting services.
Custom DNS – Namecheap gives free custom nameservers, while GoDaddy doesn't
As you can tell – Namecheap tends to focus on more technical giveaways, while GoDaddy focuses on extras like photo storage and hosting. We tend to like companies that take care of the basics over bells and whistles, but GoDaddy still does a decent job on the technical front if they are more of a fit for you and your site. However, if extras determined whether you should go with Namecheap or GoDaddy – then Namecheap would still win.
5. Namecheap and GoDaddy Upsell Tactics
The internet has evolved so much during the past 20 years that it is hardly recognizable. As technology improves, the need for specialized services grow.
As a result of the internet's continuous growth, it is not unusual for both Namecheap and GoDaddy to provide customers with the opportunity to take advantage of other offers. This tactic is actually a valuable service for customers, and a lucrative marketing opportunity for domain registrars.
When it comes to using upsell tactics, the GoDaddy website seems to be aggressive and pushy. It seems as if the annoying upsells advertisements do not give you time to make a conscious decision about whether you need to purchase the additional service. If you do not like pushy marketing strategies, visiting the GoDaddy website can frustrate you.
In terms of upsells, Namecheap and GoDaddy offer some of same packages for hosting and storage. Some of the most common upsells for each of the domain registrars include SSL packages.
CONCLUSION
As we said at the beginning – where you buy your domain name review: Namecheap or Godaddy? GoDaddy is a really good fit for many people – especially anyone who wants many cheap domains upfront and wants phone support.
However, we think that if you are building a website for the long term – your best buy a domain name is Namecheap. If our experience has been correct, you won't regret it.
If you already have domains at another provider, Namecheap also makes it super-easy to transfer your domains as well.
And lastly, you might also find my step by step guide to setting up a WordPress website useful as well.
Good luck!