Update: Ysense is an new domain of Clixsense, now just a survey site. It has discontinued its PTC part from 15 July 2017 and now you can earn money in Clixsense only by completing surveys and offers and referring people. So, now we have updated our ysense review 2020 as below as per the new program of Clixsense.
The same our review: Neobux 2020 review
OK, let's begin with the ySense Review 2020 as below to find out what is ySense in real.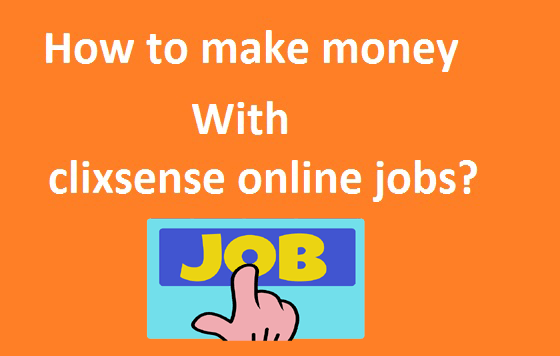 Background of ysense:
ySense has been launched at Feburary 2007 and Mr. Steven Grisky was the owner of ysense at that time. But later on May 2010, Mr. Jim Grago has purchased and been operating it.
What is ysense?
ysense is now a survey site where students can earn money by completing the surveys, offers and tasks. You can earn from $0.1 to $5+ per survey, offer and task that you complete in ysense. Once you join the company, you will find the various surveys, offers and tasks by navigating through its menu. You need to complete those surveys as per the guidance given in those surveys. But, It is not as simple as that because most of time you will be kick out in the middle of survey. And you will get nothing for your work. More than that, if you are from Asian region, then it is better you forget to work in ysense because you will not get any good number of surveys to earn money form ysense.
Who can work in ysense?
ysense is suitable for all kind of users (for both beginner and professional online workers)
How can we earn money in ysense?
As we mentioned earlier, you can earn money by completing the surveys, offers and tasks. However, most of the surveys are geographically targeted, so there are more surveys for western countries than the eastern ones and even if you are from western countries, chances of getting kicked out from the middle of surveys are maximum. So, be prepare as a volunteer in most of the surveys.
How to earn more money in ysense?
It will be very slow to earn money just by completing surveys, offers and tasks on your own. But the referral program in ysense can provide you the best opportunity to earn more money.
You can earn commissions from your referrals when they complete the surveys, offers and tasks in the same manner as you do. You will earn commission from the amount of money that your referral earn, but that commission will not be cut from your referral balance, but will give you additionally from ysense. So, if you can refer more people, you can earn more money in ysense. There is no limit on the number of referrals that you can refer in ysense. You can refer as many referrals as you can and build huge downline which will help you to increase your income in ysense.
But, it will not happen so easily. When your referrals find out they will be kicked out from the middle of surveys and it is very hard for them to earn. Most of them will leave the site due to which it will be hard for you to get active referrals to make good earnings.
See more: Earn from Affiliate Marketing
To get many refs, you can create a website for this topic and plan a SEO strategy. Your website can get many visitors, they may register under your affiliate link. If you don't know how to start a website with wordpress, read about creating a wordpress website.
Free to join or need to pay?
Clixsense is completely free to join and work, they pay via Payoneer. You can withdraw to your local bank by exchange money.
In my final ySense review
In this my ySense review 2020, I want to say that ySense is not Scam, and you can earn money for doing complete surveys and offers, tasks. However, it is not easy for everyone.
If you want to earn money with this ways, try to Register as a free account: